Africa invites you; the UPU and the Ivory Coast are ready to welcome you.
A Hymn to the Francophonie
Together, this is the title of this hymn to the French-speaking world, written and composed by international singer Celina Ramsauer, for more peace and respect for diversity.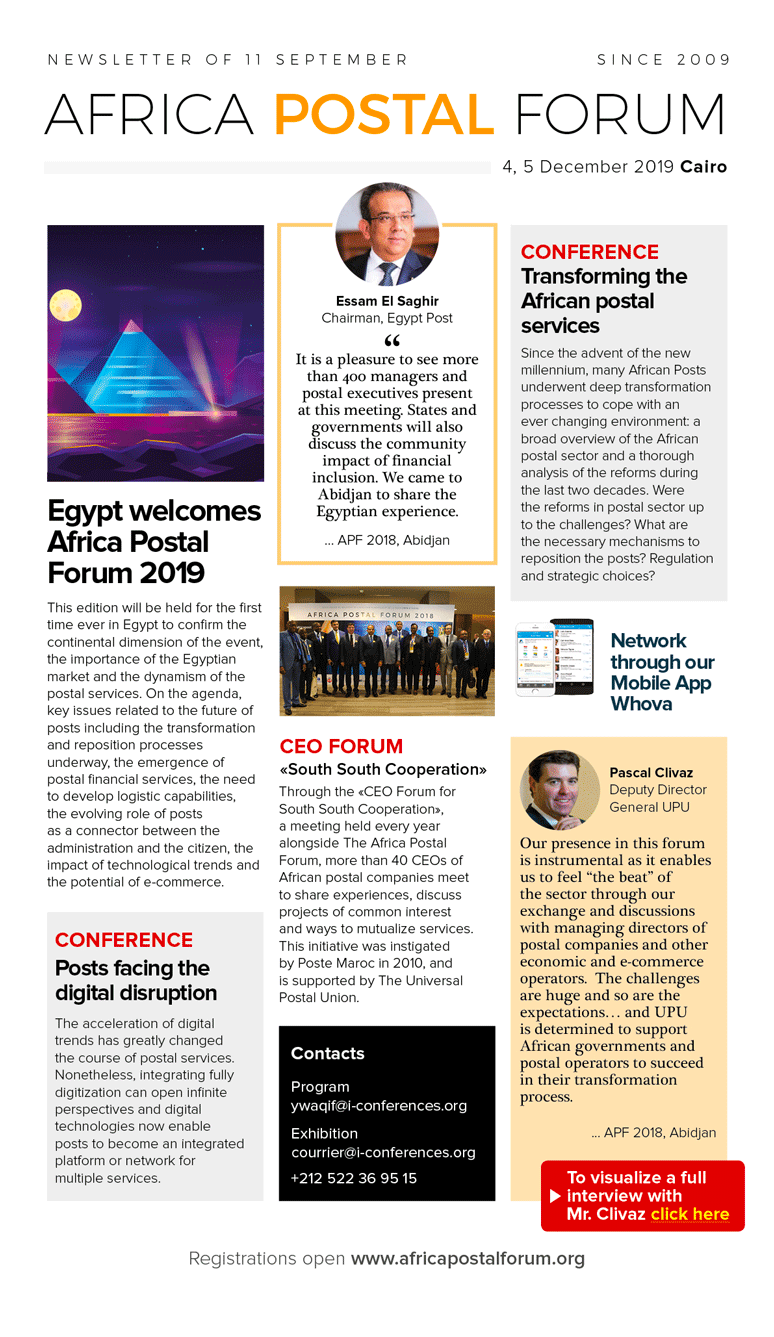 27. Congrès de l'UPU à Abidjan
Africa Postal Forum, UPU, 11 decembre 2018
APF2018 in "journal de 20 Heures" , 06 decembre 2018
During the annual meeting of the UPAEP (in Asuncion Paraguay), Pascal has shared his vision for the UPU 2020, including his major driving concepts :
innovation, cooperation and diversity.