Africa invites you; the UPU and the Ivory Coast are ready to welcome you.
A Hymn to the Francophonie
Together, this is the title of this hymn to the French-speaking world, written and composed by international singer Celina Ramsauer, for more peace and respect for diversity.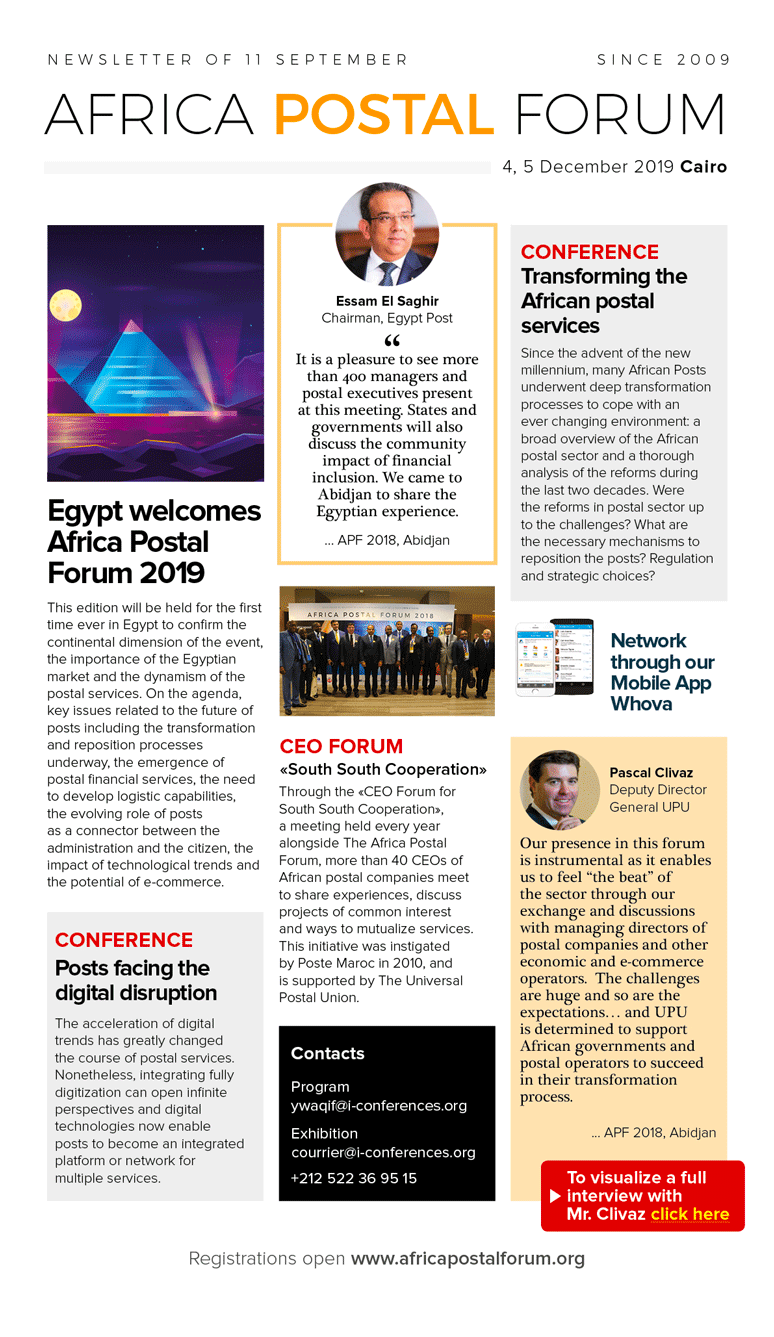 27. Congrès de l'UPU à Abidjan
Africa Postal Forum, UPU, 11 decembre 2018
APF2018 in "journal de 20 Heures" , 06 decembre 2018
During the annual meeting of the UPAEP (in Asuncion Paraguay), Pascal has shared his vision for the UPU 2020, including his major driving concepts :
innovation, cooperation and diversity.
Driving is an activity that Pascal has practiced in many forms, driving all kinds of vehicles as well as different companies, in a spirit of flexibility, innovation and... of course mobility.
1993: Pascal, then a sergeant-automobilist with the Swiss military police, on a mission in front of "his" Saurer 10 DM truck.
Commemorative photo of the authorities of the Banque Raiffeisen de Miège-Venthône-Veyras (from approx. 1960 to 2007) of which Pascal was President / in Anniversary brochure published on the occasion of the bank's 75th anniversary, 2007 / Saprim impression, Raiffeisen St. Gallen.